Paula, Debbie and all the staff would like to welcome you and your family to Happy Days.
Paula Williamson (BA Childhood Practice)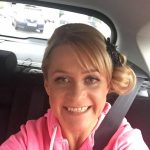 I am Paula and I am delighted to share with you my journey through childcare; one that starts with a young impressionable seventeen year old on a YTS and ends up twenty two years later as owner of the very same nursery.
My initial training was a hands on experience working in Happy Days, observing the practitioners and gaining in confidence all the time. Every day there was a new song to sing, a new game to play, a new child to welcome. I left to go to college to gain my formal qualifications (the first of many!) – an HNC. Once finished, I wanted to spread my wings a little and gain life experiences, so I hopped on a plane over the Atlantic Ocean and went to nanny for a family in Ohio. I stayed there for a year, being solely responsible for the care of two young children.  On my return to Dundee I was offered the job of manager back at Happy Days. To help me in this new post, I again returned to education, completing my Professional Development Award (PDA).
When the opportunity came to purchase the nursery, I went into business with my sister and in 2008 we became the proprietors of Happy Days Nursery – a daunting but exhilarating prospect.
After a couple of years developing my role as the owner, I made the decision to return to education to undertake a degree in Childhood Practices. The considerable time I spent in reading and researching reignited my passion for children's education and helped me examine the role I wanted myself, and my nursery, to play in it.
My degree has allowed me to register with the SSSC as Lead Practitioner and I have gathered a team of practitioners who share my philosophies and who are keen to develop their own professional role whilst continually seeking the best for the children in their care.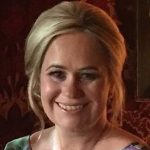 Debbie, the owner, began her career in the bank at the age of 17 and after completing her initial training with The Royal Bank of Scotland, she was promoted to Customer Advisor specialising in mortgages, life assurance and debt management. At the age of twenty three, she moved to Perth to become manager at Perth South Street branch and after that, held various positions, culminating in being promoted to the position of manager of Dundee Chief office.
In 2008 Paula and her sister Debbie were given a wonderful opportunity to buy the nursery which led them to becoming co-owners.

For further information or to register your child at Happy Days, feel free to get in touch with us by calling 01382 500873 or submitting the form below.